Healthy Heart Hypnosis, LLC is based in Phoenix, AZ and was founded by myself, Jodi He♥rt, after I was introduced to the powerful benefits of hypnosis in 2013. I was initially just in awe of seeing and hearing how it had changed peoples' lives. But as I continued to learn of the huge impact our subconscious minds have in controlling our lives, and how easily it can be influenced to make positive changes in our thoughts and habits, I decided it was my mission and passion to make sure more people knew about the power of their own subconscious mind.

It is my desire to help coach others, using hypnosis, to the life they deserve and have the ability to create. But because I will never be able to work with every person that I would like to, I also thoroughly enjoy teaching what I have learned about the subconscious mind's power so that everyone can be consciously aware of its influence on their thoughts and habits.

I am focused on providing my clients with hypnosis geared toward both emotional heart health (self-love, self-esteem, confidence, fear, phobia, and forgiveness & healing programs) as well as physical heart health (weight loss, anxiety & stress reduction, insomnia management, and smoking cessation programs) in a 100% natural and holistic way. So it is both Healthy Heart Hypnosis and Heal-thy-heart Hypnosis.

I am a Certified Consulting Hypnotist through The National Guild of Hypnotists, Inc. (NGH), the largest and oldest hypnotherapy membership organization in the world. I studied under my mentor, trainer, and father, Joseph Gelina of Central Michigan Hypnosis.


I have a passion for working with women and young women because of how hard and unforgiving they tend to be on themselves. I hope to help thousands of women to better accept and appreciate themselves for exactly who they are. Helping them to accept their pasts, to let go of others' expectations of them, and working with their subconscious minds to create thoughts and habits that are congruent with their own values and beliefs, are just a few of the ways I hope to help each of them to create the most fulfilling life possible.


---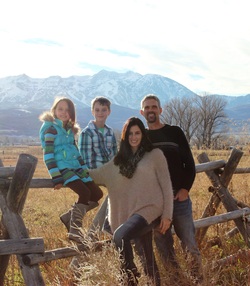 I am also the mother of two wonderfully delightful, entertaining, and intelligent children; and the wife of an extremely supportive, funny, and hard-working man named Jason.




---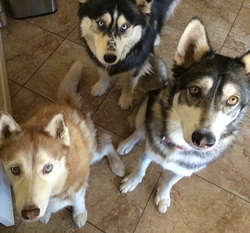 I am an animal lover and currently have 3 husky/husky mix dogs as family members also. Sadly, we lost Sedona (the red husky) after 12 beautiful years with her. I am a huge supporter of animal rescue groups and have foster failed (fell in love & couldn't give up) the 3 huskies we have now.
---